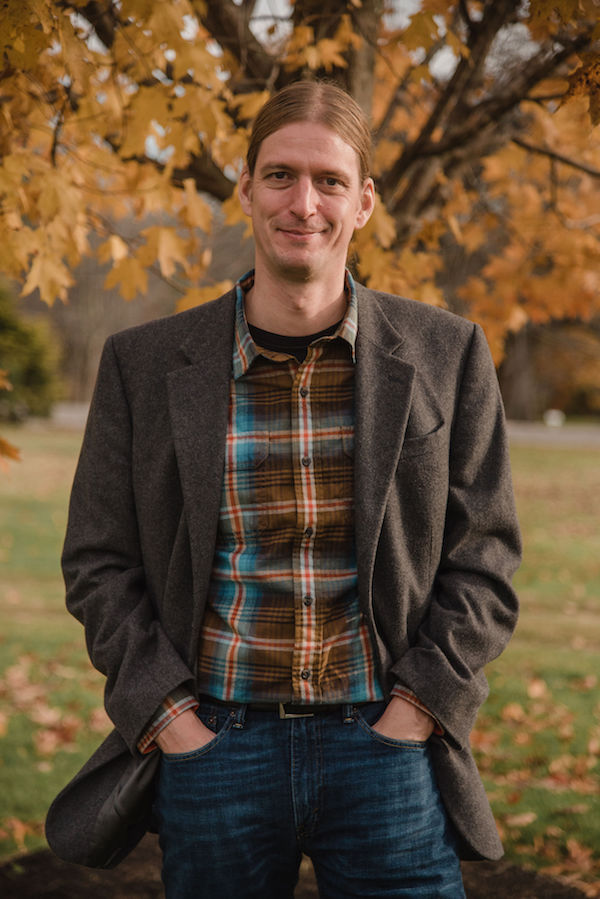 As an undergraduate psychology student, Laren exposed a consciousness awakening along with unprocessed life events to the American mental health system with disastrous results. Laren discovered a more seasoned understanding of mind and human nature in Yoga and Nonduality and healed. Laren believes the full range of our human experience has meaning and should not be written off with labels, but explored for complete healing.
Yoga, Meditation, and Nondual Background
Laren began informal investigation of yoga breathing or pranayama combined with nondual inquiry in 1994 with mind blowing results. Laren formally began to study Ashtanga Vinyasa Yoga in 2001 with Pattabhi Jois on several world tour visits to the U.S., and after the suggestion by Govinda Kai during two trips to live and study in India in 2003 and 2007. Laren embraced the opportunity to drop in on Ashtanga Vinyasa classes or workshops with Richard Freeman, Norman Allen, Eddie Stern, and Kino MacGregor, and studied along side several other well known Ashtanga teachers at the Ashtanga Yoga Research Institute in India. Norman Allen credited as the first American to study Ashtanga Vinyasa Yoga introduced Laren to Vedanta in 2002 in Hawaii when he graciously lent his copies of the Panchadashi, Essence of Yogavaasishtha, and Bhagavad Gita with Vedanta commentary for several days. Though now regularly utilizing a more gentle flow vinyasa yoga, Laren still enjoyed dropping in on an Ashtanga Yoga primary series class led by Sharath in 2019 in Brooklyn.
Laren began regular meditation practice in 2003 and was initiated into mantra meditation in 2006 by professor and friend Dana Sawyer. Laren attended an Osho meditation exploration course on the first trip to India. Laren lived in India for 6 months the second trip. In addition to studying at Pattabhi Jois's shala for 3 months, Laren brought the meditation practice on the rails and roads of India near the Ganges in Rishikesh and Varanasi over to Calcutta and down to Chennai and Pondicherry. The most intense meditation spot Laren found in India was at Ramana Maharishi's Skandashram on Arunachala. Laren was deeply drawn to Arunachala and made a second stop on the way back up from Kanyakumari in route to Sringeri to see Shankaracharya's Advaita Vedanta or nondual monastery.
Laren first explored Sanskrit chanting with Vyaas Huston's recordings and attended a workshop with him in NYC. Laren enjoyed the Yoga Sūtras of Patañjali chanting classes with Dr. M.A. Jayashree who generously shared her knowledge during both of Laren's trips to India. While in India, Sri M.A. Narasimhan helped Laren check the mantra meditation technique and shared additional pranayama techniques to augment the meditation practice. Laren attended a talk and pranayama demonstration by Kripalu founder Yogi Amrit Desai.
Laren began to explore Buddhist teachings first dropping in on several talks that Dana Sawyer would serve as interpreter for Khen Rinpoche Geshe Kachen Lobzang Tsetan and continued to drop in on talks by teachers including Tuluku Damcho Rinpoche, Geshe Tenzin Wangyal Rinpoche, and Robert Thurman. While in India Laren attended a tantric initiation by the Dalai Lama at his temple in Dharmashala. Laren chose to observe as a friend of the dharma not taking initiations or commitments until the end of time lightly. Laren also attended a workshop with Noah Levine at Kripalu center for Yoga and Health.
Laren continued to explore yoga, meditation, and nonduality attending talks, experientials, and meditation instruction at conferences with Adyashanti, Sally Kempton, Mirabai Starr, Amoda Maa, Rupert Spira, Francis Lucille, A.H. Almaas, Deepak Chopra, Richard Miller, Loch Kelly, Jac O'Keeffe, and Chris Grosso. For the past few years Laren's wife and daughter shared in the experience of receiving the darshan of Mata Amritanandamayi or Amma, the hugging saint of India.
Laren acknowledges that several teachers mentioned behaved in ways that were felt to be abusive by some students. Some of them have acknowledged and attempted to amend their behavior and others have not. Discrimination is always warranted in choosing a teacher and in following their direction.
Laren has appreciated classes and talks by many other experienced yoga and meditation instructors. In 2019 Laren completed a 200 hour yoga teacher training program with Leslee of Well Heart Yoga, a Yoga Alliance registered school to begin to learn the much different skill of teaching yoga.
Laren's abbreviated personal story appears at Mad In America:
http://larencorrin.com/2018/09/20/my-story-published-by-mad-in-america-this-month/